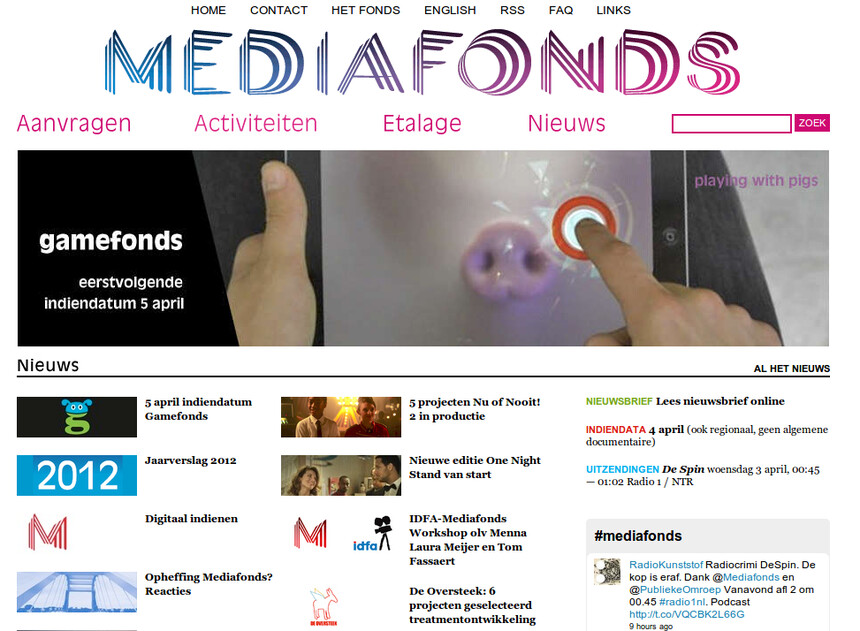 Mediafonds website
Mediafonds promotes the development and production of high-quality artistic programmes by the national and regional public broadcasting corporations. Its website was the first big website that was powered by Zotonic. It features a vast archive of all productions that the fund has supported over the last 3 decades.
While Mannschaft provided the graphical design of the site and Tim was in charge of the HTML and CSS styling, my main work consisted of setting up a synchronization mechanism between the database of the fund and the website.
It also features a weekly mailing with an overview of the productions that are broadcasting in the coming week.
More images
« Previous project Next project »
Leave a comment