The "National Vending Machine" is an installation in which users can buy physical objects out of a vending machine. Each object tells its own story about the history of the Netherlands.
Technicaly, the installation consisted of two touch-screen interfaces (running the IkCam software) where people can register and put money on their Automatiek-card, two computers which interfaced with the physical vending machine electronics, and an RFID-triggered video player for showing videos related to the users' purchases.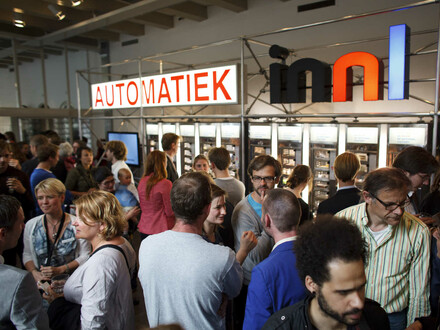 While working at Mediamatic, I was responsible for the main software components that ran the installation.